Apply for TebMobile access activation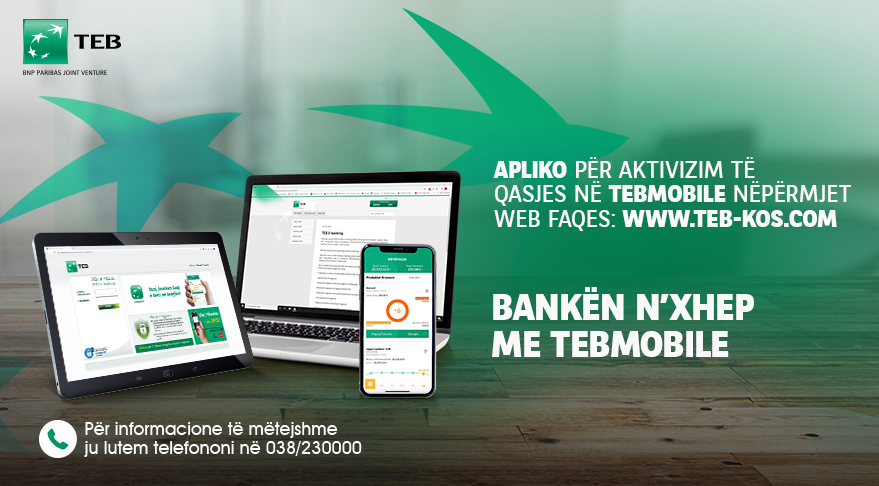 To apply for this service initially you must have installed the TebMobile application, dependent on operation system of your phone. Please download the application for:
After online application in our website, the bank will inform you by-email on the user ID
To apply please follow the instructions in the following video:
Stay home, with TebMobile and E-banking you can perform all your banking services from home.
The bank in your pocket with TebMobile.