Be rewarded by TEB!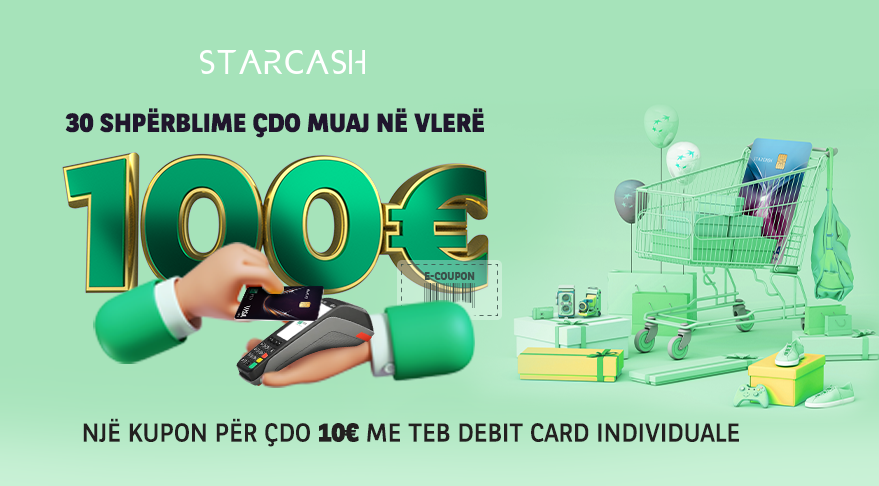 TEB Bank organizes the campaign from 1st April 2022 until the end of 2022, where 30 prizes will be awarded each month, in the amount of €100.
All customers who use the individual debit card for purchases over 10€ at TEB Bank POS Terminals, will have the opportunity to be rewarded with 100€.
For customers who make purchases with individual debit card in the amount of 10€ or more through POS Terminals of TEB Bank, an electronic coupon will be generated automatically by TEB Bank. In case the customer makes a purchase in amount of 150€, 15€ electronic coupons will be generated for that customer. More coupons, more opportunities to be rewarded.
After each purchase with individual Debit card over 10€ through TEB Bank POS Terminals the coupon will be generated immediately automatically by the Bank, for which the client has no obligation to apply.
You cannot get the coupon if you pay at POS Terminals of other Banks!
During this campaign, the client can be declared a winner only once.
The campaign is valid until 31st December 2022.
For more information please contact the Call Center at 038 230 000, Facebook / messenger (TEB Sh.A), Instagram (TEB Sh.A).
TEB, the Bank for a changing world!