Benefit additional installments from the bank!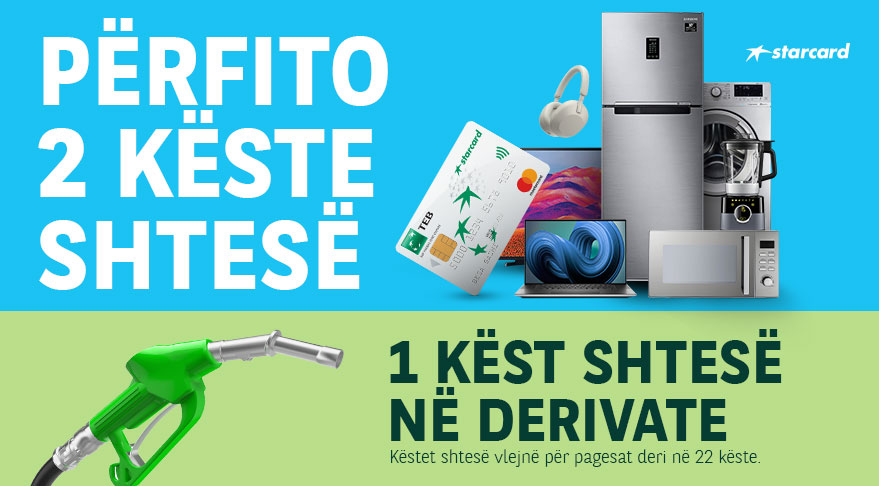 Pay with individual Starcard in installments, at POS terminals of TEB Bank, in the white goods and technology sector and get 2 additional installments.
While for payments in the derivatives' sector, you will get 1 additional installment.
The offer is valid to all individual clients of TEB Bank who have Starcard, Premium Starcard or SheCard.
Additional installments apply to payments up to 22 installments.
For more information about the campaign click here.
The campaign is valid from November 15 to December 31, 2022.
Starcard empowers you!