For online purchases, it's better with Starcard!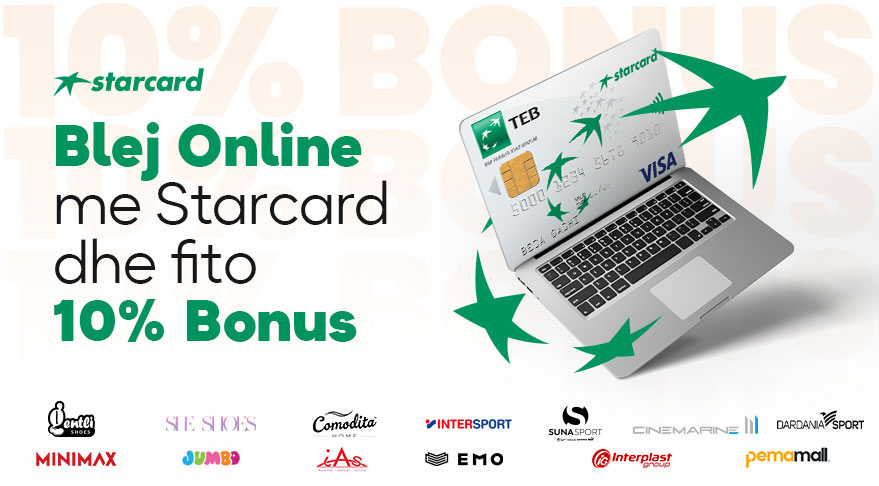 Earn 10% bonus by paying online with Starcard at TEB Bank's partners
With Starcard you can make make purchases online with installments at our partners listed below:
Gentli, She Shoes,  Comodita, Intersport, Suna Sport, Jumbo, Minimax, Dardania Sport, IAS,  EMO,  Cinemarine, Interplast  dhe Pema Mall.
For more information, please contact the Call Center at 038 230 000, Facebook /messenger (TEB Sh.A.), Instagram (TEB Sh.A.), Web (www.teb-kos.com)
Offer is valid until 31.01.2023.
Starcard empowers you!