Get ready for the end of the year!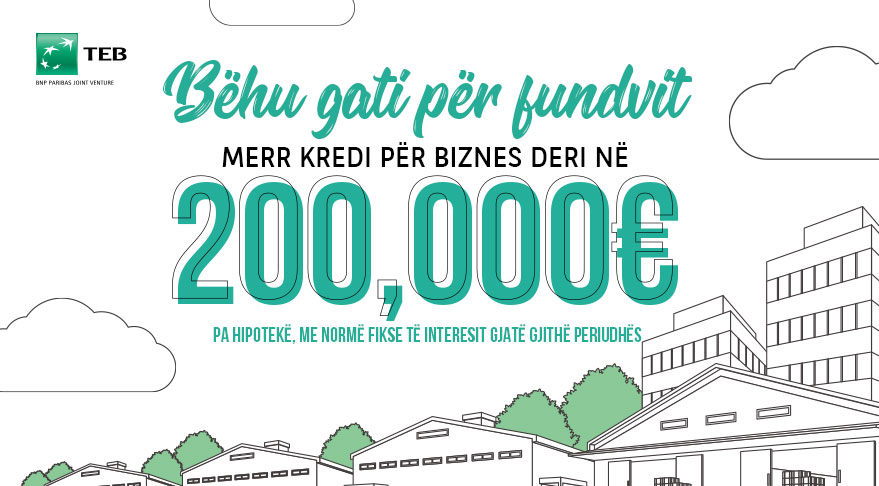 Take a loan up to €200,000, without mortgage and with fixed interest rate during the whole period
TEB Bank aims to support businesses in expanding their capacities through investments and the development of business activity.
Who can apply for a loan?
All businesses operating in the Republic of Kosovo.
What do you need to apply?
– Valid identification document (ID Card, passport or driving license)
– Your business documents
Additional documents that may be required based on the value of loan:
– Co-borrower
– Guarantor
– Mortgage: Possession certificate and copy of plan (not older than 6 months)
– Car registration certificate (the car must not be older than 12 years)
The campaign is valid until 31.12.2022
For more information, please contact the Call Center at 038 230 000, Facebook/messenger (TEB Sh.A), Instagram (TEB Sh.A).
TEB, Bank for a changing world!