Meet your friend TEBMobile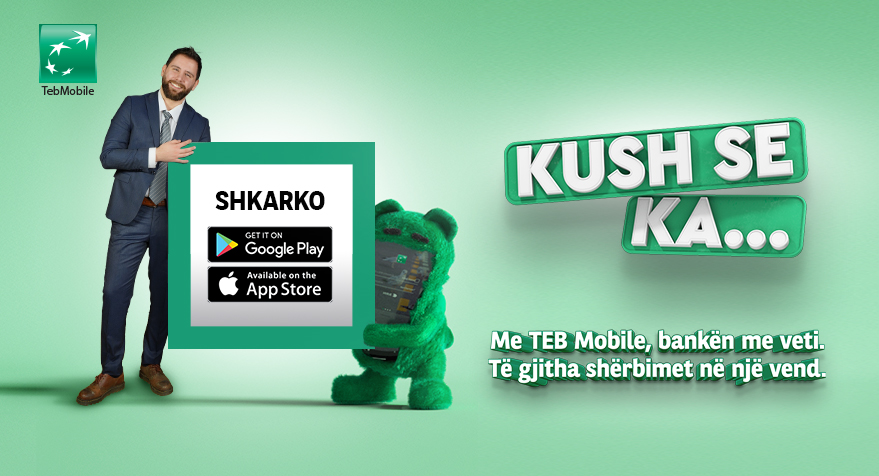 With TEB Mobile, your bank is with you. All services in one place.
Stay home, with TebMobile you can complete all banking services:
• Monitoring of accounts 24/7
• National money transfers to all the banks of Kosovo
• International money transfers to the whole world with e-banking
• Institutional payments
• Public utilities payments
• TV and internet payments (IPKO)
• Top Up Phone (Vala / Ipko)
• Password resetting
For TebMobile manual please click here.
Who doesn't have it…
Download TebMobile app:
Android
iOS
For more information please contact the Call Center at 038 230 000 or visit one of the branches of TEB bank.
TEB, the Bank for a changing world!