TEB also brings mobileCash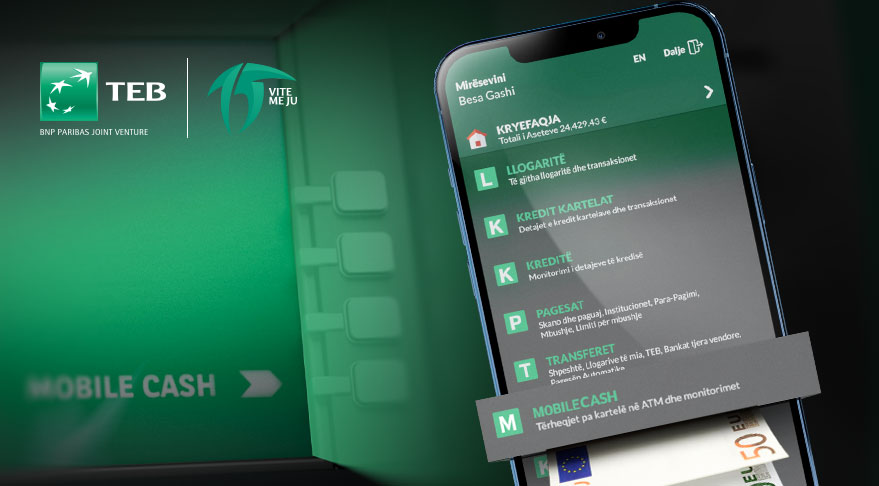 TEB Bank, within the framework of providing the most sophisticated banking services to its clients, has also launched the mobileCash product.
The mobileCash service is a new feature that will be offered in the TebMobile application (Android – IOS), where through the mobileCash you will have the opportunity to withdraw money from TEB ATMs without using a bank debit card.
The mobileCash will offer its clients the option of withdrawing money from TEB ATMs without using a bank debit card.
The entire service is based on the generation of the usage code through the TebMobile application.
For more details about using the mobileCash, we invite you to watch the instructional video below:
We, at TEB Bank, believe that the mobileCash will provide a better banking experience for clients.
TEB Bank is the leader in the banking market of Kosovo in using the bank cards with its brand, Starcard and Starcash, as well as in terms of operations with bank cards in Kosovo. These facts also make us responsible for offering the most sophisticated technological services to TEB Bank clients and the latest trends in the use of alternative cash distribution channels.
For more information, please contact the Call Center at 038 230 000, Facebook/messenger (TEB Sh.A), Instagram (TEB Sh.A).
TEB, Bank for a changing world!